Description
The 'Siren' necklace.
Made of 14ct gold 5mm beads and fasteners, and fresh water pearls. An every-day-wear chain with a little pearly elegance.
There are two options to choose from:
1. 14ct gold plated
2. Solid gold. 
Matching gold mermaid earrings are available too (on a separate listing)!
All items are made to order, so please leave a 10 days between ordering and date of postage.
Please contact gracefforde@gmail.com if you would like to order for a specific date and for all queries.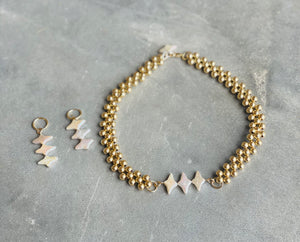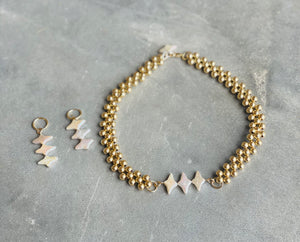 14ct Gold Siren Necklace
Recommended
You might want to take a closer look.