Description
The 'Jocelyn in technicolour' necklace.
Made of solid sterling silver 5mm beads and fasteners, matched with fresh water diamond pearls.
Jocelyn measures 37cm at maximum length and 34cm at smallest length. Just send me a message if you need me to alter these measurements (free of charge)!
 All items are made to order, so please leave a 10 days between ordering and date of postage.
Please contact gracefforde@gmail.com if you would like to order for a specific date and for all queries.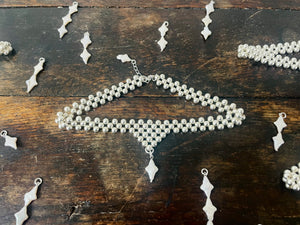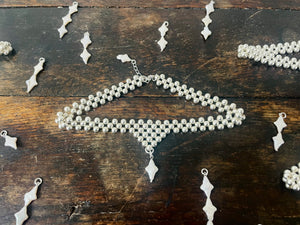 'Jocelyn' necklace
Recommended
You might want to take a closer look.