Description
Charged full of powerful energy, I introduce you to the Knight Necklace.
Designed and handmade by Grace using solid silver sterling beads and fastenings, and fresh water pearls. 
The diamond shape In the middle sits like a shield, to provide strength and protection, while the hanging pearls encourage self-expression.
All items are made to order, so please leave 2 weeks between ordering and date of postage.
Please contact gracefforde@gmail.com if you would like to order for a specific date and for all queries.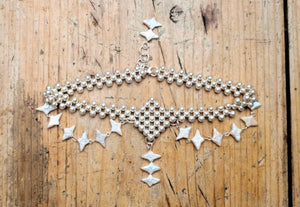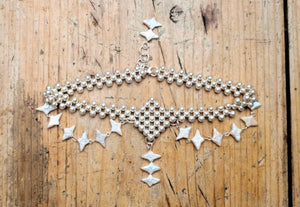 Knight Necklace
Recommended
You might want to take a closer look.