Description
The Mermaid necklace - I designed and made the first one on the beach 🌊 
Featuring a double strand style choker necklace with deep purple glass beads, sterling silver fastenings and fresh water pearls.
A beauty!
Please note, the pearls will come as seen in the picture of the clear mermaid necklace. 
Handmade in London. Please leave 10 days from order to day of posting.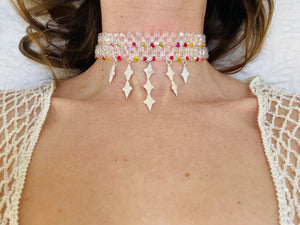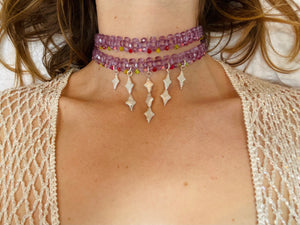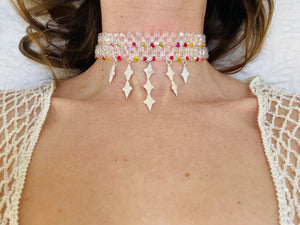 Mermaid Necklace
Recommended
You might want to take a closer look.