Description
'The Wishbone' necklace.
Made of solid sterling silver 6m beads and fasteners, matched with fresh water wishbone pearls, finished with a diamond pearl.
All items are made to order, so please leave a 10 days between ordering and date of postage.
Please contact gracefforde@gmail.com if you would like to order for a specific date and for all queries.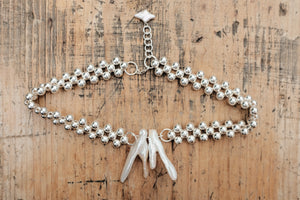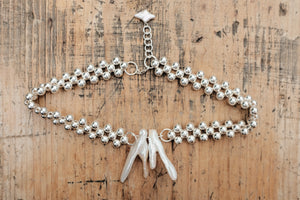 'Wishbone' necklace
Recommended
You might want to take a closer look.